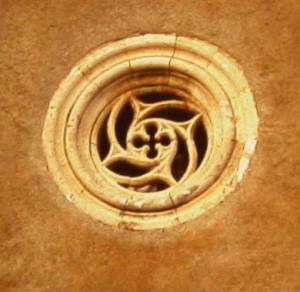 There are 3 different views
SHAPES: The shape of the window is about their internal subdivision. There are subdivisions of horizontal/vertical lines, diagonal lines, flower shapes, geometrical & spiral forms and fantasy forms.

SURROUNDINGS: Surroundings is about their setting. This can be the wall or roof or about grouping of windows. Windows in pairs, triplets, manyfolds, in brick walls, flat walls, decoration around, statue heads etc. This section contains a verbal description of each window and where it can be found.

WEIRD & WONDERFUL: Amazement is the keyword. Is this really a window? Look how beautiful this is! Click on the window to see the view! A disgrace for humanity; how could they do this?